Frequently Asked Questions by International Patients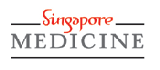 Updated 21 Oct 09


Links:


Links:
My family is accompanying me for my medical treatment. Where can they stay?
When you make an appointment, do let us know that your family will be travelling with you, and our hospitalís International Patient Assistance Centre will make the necessary accommodation arrangements. It would be helpful if you can provide the staff an indication of your budget.
I do not speak English. How can I get help with communication?
Singapore is a multicultural and multiracial country. Many Singaporeans are conversant in Mandarin, Chinese dialects, Malay or Tamil. Dr Ho Siew Hong can communicate fluently in English, Chinese (Mandarin, Cantonese, Hokkien), Malay and Bahasa Indonesia. However, should you require interpretation services, do let us know. The hospitalís International Patient Assistance Centre offers interpretation services to help international patients communicate better with the hospital personnel.
If I need a blood transfusion in Singapore, how can I be sure that the blood I will be receiving is safe?
The blood which patients receive in Singapore meets stringent safety standards as the Health Sciences Authority's Centre for Transfusion Medicine ensures safe and regulated blood practices from donation to testing, processing, distribution and transfusion. The Centre has been designated as a World Health Organization (WHO) Collaborating Centre for Transfusion Medicine since 1992. It has also been identified by WHO as a regional Quality Management Training Centre, providing comprehensive training in blood transfusion services to those in the Western Pacific region.
Will the time required for processing my visa be reduced if I need urgent medical attention in Singapore?
If your condition warrants urgent medical treatment and attention, the hospitalís International Patient Assistance Centre will be able to liaise with the Singapore Immigration and Checkpoints Authority on your behalf to facilitate and expedite the visa processing.
If I need medical attention in an emergency, do I have to apply for a visa?
If your condition is critical and requires immediate medical attention, clearance at the checkpoints will be made even if you have not applied for a visa prior to arrival. You will be issued a special pass to allow you passage when you arrive at the checkpoint. However, post-arrival visa formalities will still have to be sorted out after your entry into Singapore.
Do I have to apply for visa for each visit, especially when I need to be in Singapore frequently for consultation and follow-up treatment?
Our hospitalís International Patient Assistance Centre will be able to assist you with your application for Multiple Journey Visas (MJV). Applications for MJV will be supported by letters from our centre, explaining the frequency of treatment you require.
S H HO UROLOGY AND LAPAROSCOPY CENTRE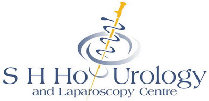 Can I visit a Singapore healthcare provider without a medical appointment?
In order to avoid inconveniences and delays, we suggest that scheduled appointments be made prior to your arrival. An appointment can be made with our urology centre by phone, fax or email.
What information do I need to provide when making a medical appointment?
To make a medical appointment, you will need to provide: your name (as it appears on your passport), current address, date of birth, a brief description of your medical problem, and your preferred appointment date.
What medical records or documents must I have with me?
Please have with you all relevant information on your medical condition including x-rays, medical history/records and your current medication. You should also bring documentation on the details of your prescription drugs as names of medication may differ across countries. If you have been referred to Singapore by your local doctor, please ensure that you have his/her contact details with you.
Can I bring my medication with me to Singapore?
Yes you may, but the containers should be clearly marked with the generic name of the medication, and that it is for personal consumption due to your medical condition. To facilitate clearance, it is advisable to bring along the prescription for the medication.
If I do not have a referral from my local doctor, can I set up an appointment with a doctor in Singapore?
Yes, you may contact our urology centre in Singapore and make your appointment directly. It is important that you bring along information about your previous medical treatment and your medical records.