Dr Ho Siew Hong
MBBS, FRCS, FICS, FAMS (Urology)
Senior Consultant & Board Certified Urologist (Singapore)
Gleneagles Medical Centre #09-18, Singapore 258499
Tel: +65 647 52512
Cutting Edge Urology Care with Compassion
Dr Ho Siew Hong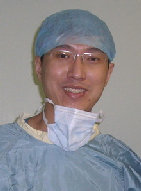 · Singapore Specialist Accreditation Board Certified Urologist
· MBBS (National University of Singapore)
· Fellow, Royal College of Surgeons, Edinburgh
· Fellow, Royal College of Surgeons, Glasgow
· Fellow, Academy of Medicine, Singapore
· Fellow, International College of Surgeons
· Senior Consultant, Gleneagles Medical Centre
· Life member, Singapore Urological Association
· Founding & Life member, Society for Men's Health, Singapore
· Life member, Singapore Society for Continence
Opening Hours:
Monday - Friday
9am to 5pm
Saturday
9 am to 1 pm
Sun / Public Holiday
Closed
Dr Ho Siew Hong graduated from the National University of Singapore before obtaining his fellowships in surgery from the Royal Colleges of Surgeons of Edinburgh and Glasgow as well as being admitted to the International College of Surgeons. He completed advanced
urology
specialty training in Singapore and was conferred membership to the Academy of Medicine, Singapore.
He spent a year in Westmead Hospital, Sydney, Australia as a fellow in the endourology and laparoscopy. Returning to Singapore, he served as a consultant urologist, initiating and developing percutaneous and
laparoscopic urological surgery
. In pursuit of his interest in advanced laparoscopy, he further trained in Institut Mutualiste Monstsouris, Paris, France in techniques of extra peritoneal
laparoscopic radical prostatectomy
.
Dr. Ho is active in research and teaching; having numerous presentations and publications in regional and international peer reviewed journals. He is a reviewer for the Indian Journal of Urology. He is a clinical teacher and examiner for National University of Singapore, Nanyang Polytechnic and Edith Cowan University of Western Australia (off-campus).
He has lectured and performed live-surgical workshops in many countries in Asia. He has trained many
urologists
from Indonesia, Myanmar, Philippines and India, under the SUA fellowship program.
Dr Ho is currently the Honorary Secretary of Society for Men's Health (Singapore) and Past Treasurer of Society for Continence (Singapore) as well as Singapore Urological Association. He is the Organizing Chairman of the recently concluded 3rd Japan ASEAN Men's Health and Aging Conference. He founded the Singapore Prostate Cancer Support Group for patients with prostate cancer.

International Lectureship


Urology Centre Motto
Cutting Edge Urology Care with Compassion
We strive to adhere to our mission of providing the latest treatment and surgical techniques in urology to our patients. In the current world of high technology, we have not forgotten the importance of the human touch of the doctor. Hence, we emphasize care with compassion, always placing the patients' interest in the forefront.
Urology Centre Logo
The golden scope. This represents our centre's emphasis on minimally invasive surgery which is performed with a scope instrument such as laparoscope, nephroscope, ureteroscope and cystoscope.
The blue medical snake motif entwining the scope. We strongly emphasize the fundamentals of medicine which is care and compassion to our patients.
The blue colored ripple, representing water and urine which is where most of urological work is performed


Site Map Copyright S H Ho Urology & Laparoscopy Centre 2007, Updated 24 May 2010