Bone scan for metastasis
Services for Prostate Problems and Prostate Cancer


Cancer
Prostate Evaluation Services
S H HO UROLOGY AND LAPAROSCOPY CENTRE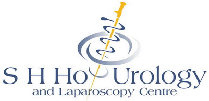 Uroflow investigation
Bladder scan investigation
Transabdomen ultrasound of prostate
Transrectal ultrasound of prostate
Transrectal ultrasound and biopsy of prostate
We have a one-stop approach to evaluation of suspected prostate problems and management of established prostate diseases. Consultation, evaluation, investigation, scans, treatment and surgery are performed within the premise of our centre or in Gleneagles Hospital. We have a very pesonalized approach to every patient.
CT Scan of Prostate
Endorectal MRI Scan of Prostate
MRI Spectoscopy of Prostate
Bone scan
Treatment for Prostate Problems
Management of Advanced Prostate Cancer
Joint consultation with Medical Oncologist and Radiation Oncologist
Prostate Problems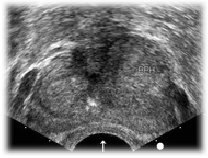 Transrectal ultrasound showing prostate enlargement

Transperineal injection of prostate (lignocaine, Botox)
- opinion and integrated management can be arranged between our centre medical oncologist for chemotherapy or radiation oncologist for radiation therapy





Updated 23 Aug 09
Treatment for prostate problems depends on the underlying causes. Enlargement is very effectively managed with medical therapy which involves taking one or two tablets a day. Surgery is considered in the advanced stage of enlargement or when there are complications. Management of prostate cancer requires a more aggressive approach where the entire prostate may be removed by surgery or radiation.


Prostate