Percutaneous nephrolithotomy surgery
Uretersocopy surgery
Laser surgery for urinary stones
Large stone broken down to sand fragments
Extra corporal shock wave lithotripsy

Treatment for Urinary and Kidney Stone
Treatment strategies include accurate diagnosis of the problem, assessment of potential complications, specific procedures to removed or dissolve stones and long term preventive measures to avoid recurrence.







Specific procedures for kidney and urinary stone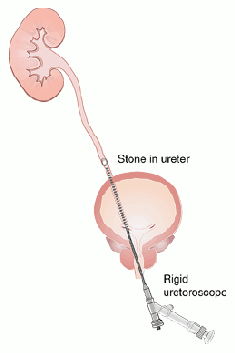 Complications are not common. In some situations, a temporary plastic tube called a stent may be placed in the ureter, after the procedure to ensure good urine drainage from the kidney. The stent can be removed after 1-2 weeks.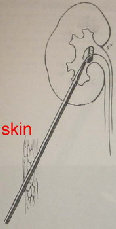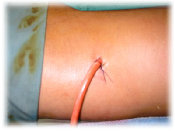 A large kidney stone, measuring more than 4 cm, occupying the entire right kidney
A small surgical incision to remove the entire stone
Fragmented stones removed during surgery


Laparoscopic ureterolithotomy to remove a ureter stone
Minimal surgical wound after laparoscopic surgery for stone
Updated 25 Nov 09




Urology Services
Laser treatment to break ureter stone
PCNL surgery for staghorn kidney stone
Dr Ho performing laparoscopic removal of ureter stone

S H HO UROLOGY AND LAPAROSCOPY CENTRE